The Substance Abuse Prevention Program works to reduce and prevent substance abuse in Las Animas - Huerfano Counties through education and community resources.
 
Prevention Services
Baby & Me Tobacco Free
The Baby and Me Tobacco Free Program™, a smoking cessation program created for pregnant women and new moms, is offering incentives for new moms and their partners who stay away from tobacco after they deliver.
Communities That Care
Communities That Care (CTC) is an evidence-based process that helps prevent problems before they start.
#FFFFFF
Our Communicable Disease Prevention Program offers
Education and information about communicable diseases
Communicable disease investigation
Measures to control the spread of communicable disease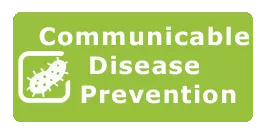 #FFFFFF
To report a communicable disease, please call (719) 846-2213 and speak to a Public Health Nurse or Epidemiologist.
Prescription Opioid Overdose Prevention
With support and funding from CDPHE through The Prescription Drug Overdose Prevention for Communities grant, Las Animas and Huerfano Counties are working to address the harmful impact of prescription opioid overdose.
Support Groups
Walsenburg Circle of Parents in Recovery Group
Trinidad Circle of Parents in Recovery Group
Quick Links